Our exhibition logistics service runs like your event: seamlessly.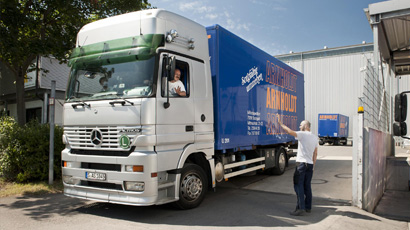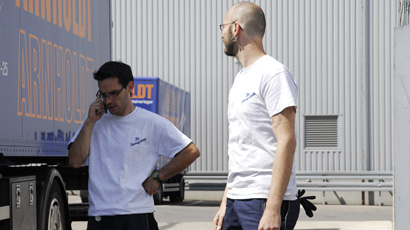 Every event is different, no two exhibitions are alike. Perfect event and exhibition logistics requires a high level of individuality when it comes to logistics planning, a perfect transport and logistics chain and, of course, care cubed. ARNHOLDT is your experienced professional for event and exhibition logistics and will transport your exhibits to any required location, at any agreed time. Naturally Europe-wide.
Exhibition logistics at ARNHOLDT means that we will package and temporarily store your exhibits and advertising material if required. As a first-class exhibition logistics company, ARNHOLDT offers you a comprehensive service you can rely on, from furniture distribution and assembly, customs clearance and documentation, to transport and exhibition insurance. Our experienced exhibition logistics staff will also look after the cleaning, care and possible repair of your exhibition equipment if required.
Europe-wide event and exhibition logistics
Transport planning
Packaging of stand construction, exhibits and advertising materials
Temporary storage of production and advertising material
Furniture distribution and assembly
Customs clearance and documentation
Transport and exhibition insurance
Personell service
Handling and storage of empty packaging
Cleaning, maintenance and repair service for exhibition goods
Showroom transport with set-up and dismantling service