Care cubed. Based on tradition.

Founded in 1968 as a removal company, today we regard ourselves as an international premium partner for the full range of logistics services – from initial advice, to removal and individual services. Characterised by an outstanding sense of responsibility toward our customers, employees, partners, and the environment and, based on our many years of experience in the market, we are able to offer you an ambitious quality promise: Care cubed.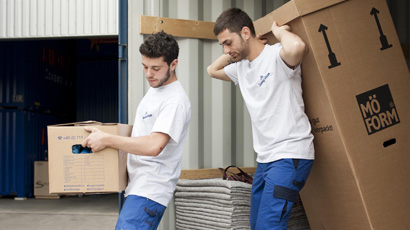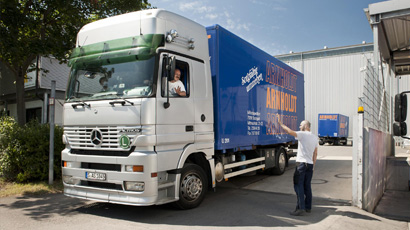 Our philosophy
As a removal company, we take responsibility for everything we do and are constantly conscious of our responsibility. This applies equally to our handling of orders, as to environmental and social concerns: regardless of whether you are moving within Germany, Europe
or overseas.
This outstanding sense of responsibility helps to explain and offer a reason for the lasting success of our removal firm. Of course, the long-term economic security and expansion of our company always takes precedence, but not at any price. We are therefore uniquely committed to our employees and their social concerns and work with them on the basis of trust.
The majority of our employees have been with us for over 15 years, with staff fluctuation significantly below the industry average. We are also constantly improving our already very high environmental protection standards.
Our quality promise to you
Our sense of responsibility as a removal company is reflected by the reliability, thoroughness and transparency that you can expect from all our services, whether domestic or overseas removal. DIN EN ISO 9001 certification goes without saying! Our own internal quality management system and regular internal audits ensure continuous improvements and everything we do is focused on our customers' success. After all , our customers are our ambassadors.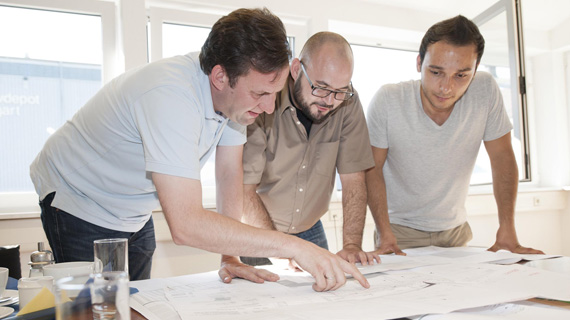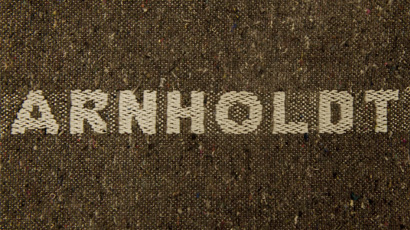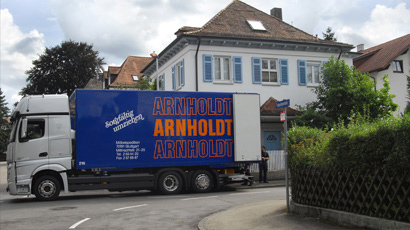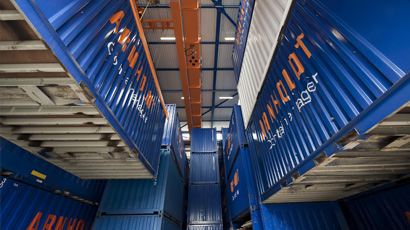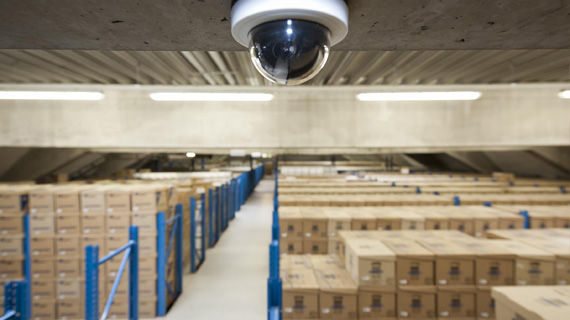 Our tradition
Indebted to the past. As one of the longest-established Stuttgart-based removal companies, an awareness of tradition is an integral part of our corporate culture, incorporating values built up over time in a modern corporate policy. Only by analysing our company's past can we review forward-looking decisions, thereby putting our removal company on a permanent footing.
The cornerstone of our removal firm was laid back in 1919 by Wilhelm Dörr with a restaurant and transport business. The company then began to specialise in removals for private and corporate customers, as well as commercial and exhibition transport.
Set up in 1968 by Horst Dörr following the takeover of the Hamburg-based freight forwarding company ARNHOLDT & SOHN, ARNHOLDT & SOHN GmbH is today one of the most modern and best-qualified removal companies in the Stuttgart region.
An in-house joinery workshop was added in 1970. As the first company to use a mobile external lift (now standard equipment for removal companies), and the first to use quieter engines in air suspension trucks, we were able to significantly improve the quality of our service over the following years. The introduction of a swap body system was further evidence of the innovative force and commitment of the company's owner Horst Dörr.
The opening of a new container warehouse followed in 2000, as well as the setting up of archiving logistics.
Following the opening of the first Self Storage unit in the Stuttgart region, in October 2006 ARNHOLDT & SOHN GmbH was presented with an award of recognition for this innovative service as part of the "Service Provider of the Year 2008" competition organised by the Ministry of Economic Affairs for Baden-Württemberg .
We continued to take further important steps in terms of performance and customer orientation with the opening of our new premises in the "Steinbeisstrasse" in 2012, the launch of our smartphone app and the appointment of further members of staff.
We are still very much a family-owned and managed company and today, with our comprehensive range of services in specialised transport services, storage logistics and removal logistics, we are literally out on the road for our customers providing domestic and overseas removals.
We are a member of the following organisations: