Domestic moves the ARNHOLDT way We do it.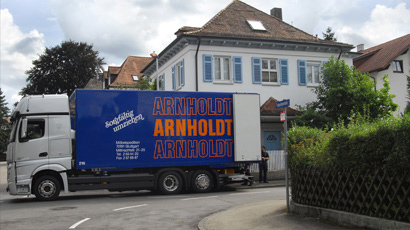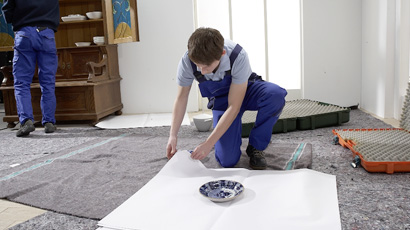 Planning a domestic move? From the very first contact, to the viewing of your house and arrival in your new apartment, ARNHOLDT's unswerving focus is on the customer when it comes to house moves. A focus on you. With a clear corporate strategy clearly focused on quality, dynamism and sustainability – and thus on the perfect house move!
Our permanent and constantly trained staff will not only take care of all your tangible effects, like dismantling and installing your kitchen, electrical and installation work and the setting up of no-parking zones for your house move, but will also offer advice on insurance questions relating to your removal. We will provide all the packing material and will ensure, at the end of the day, when you have moved into your new home, that it is disposed of in an environmentally sound manner.
Your satisfaction with your removal is our main concern, which is why we guarantee a smooth and stress-free move from door to door. With ARNHOLDT you have a reliable specialist for your house move by your side.
Viewing of your household effects
Provision of a non-binding quotation
Use of permanent and continuously trained staff
Provision of packing material
Dismantling and assembly of your kitchen
including modifications
Electrical and installation work
Setting up of no-parking zones
Advice on insurance
Return and environmentally-friendly disposal
of all packing material